Nearly fifty years have passed since the last time cyclocross world championships have been held in Luxemburg. This time a former industrial terrain nearby the french border in Bieles set the scene for the best cyclocross riders in the world to compete with each other for the treasured rainbow jerseys.
As usual the first day is for the mens juniors and both women categories (Elite and U23). As the ground was deeply frozen the days before, a difficult and icy track awaited all participants on saturday.
A shout of relief for Sanne Cant
One more time the women's races were about to be the most thrilling during the whole championships. What started with the U23 race, found it's climax in the race of the women's elite. It was a competition which could not be more thrilling and spectacular. At the end of the day Sanne Cant managed to secure the final sprint against seven time world champion Marianne Vos. Cant could strip off all frustration of the past, where she was beaten by a nip whilst beeing in excellent form. But this time all went well for the young women from Lille. When she raised her hands in victory at the finish line, her shout of relief might have been heareable in her hometown back in Flanders.
The race of the women under 23 years was won by dutch rider Annemarie Worst who managed to hold down Ellen Noble from the US and outriding champion Evie Richards from Great Britain.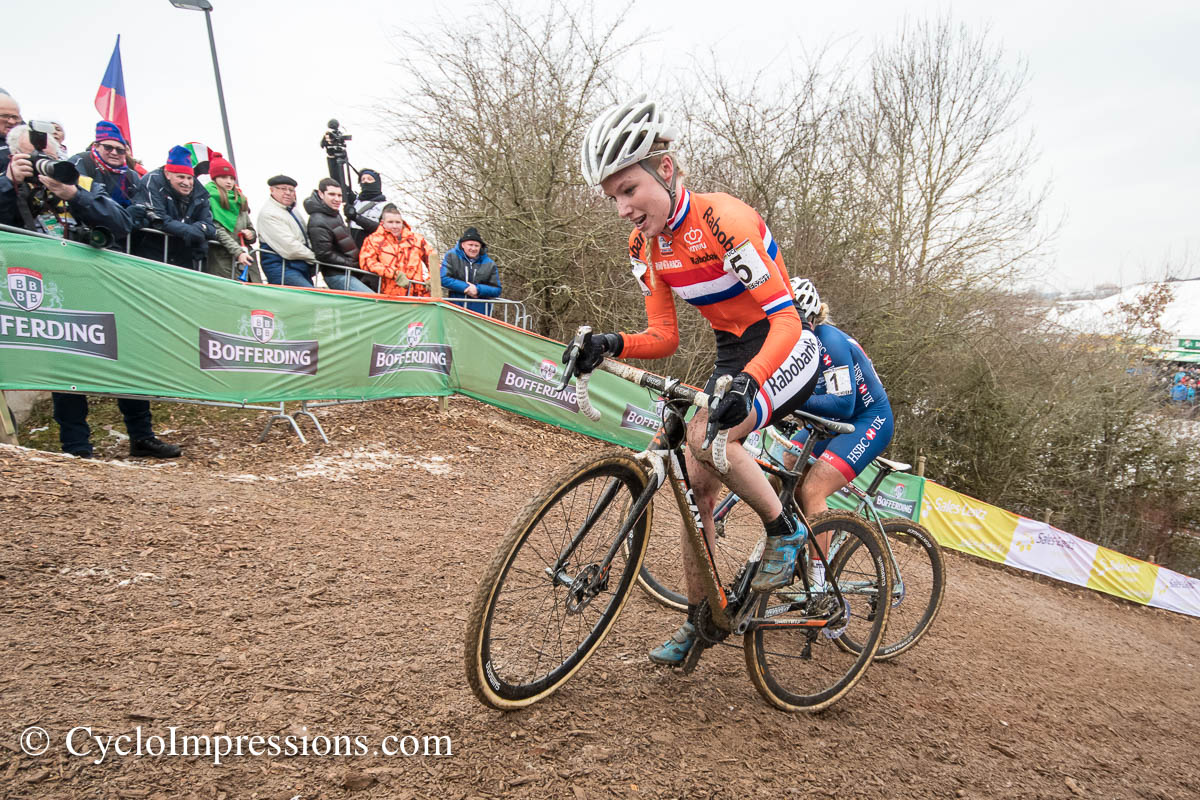 The juniors race was solely for British Cycling. Tom Pidcock, who was the red hot favorite for this race dominated right from the start and won at the end nearly forty second ahead of his compatriots Daniel Tullet and Ben Turner.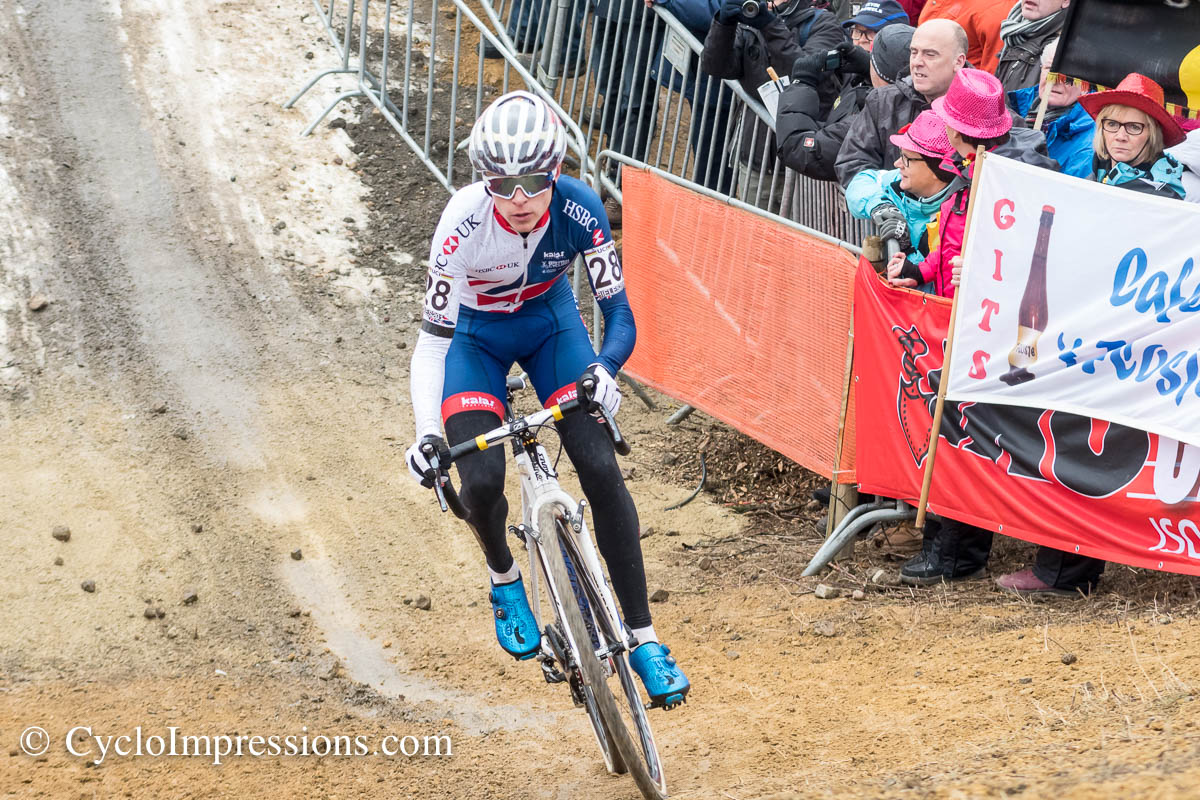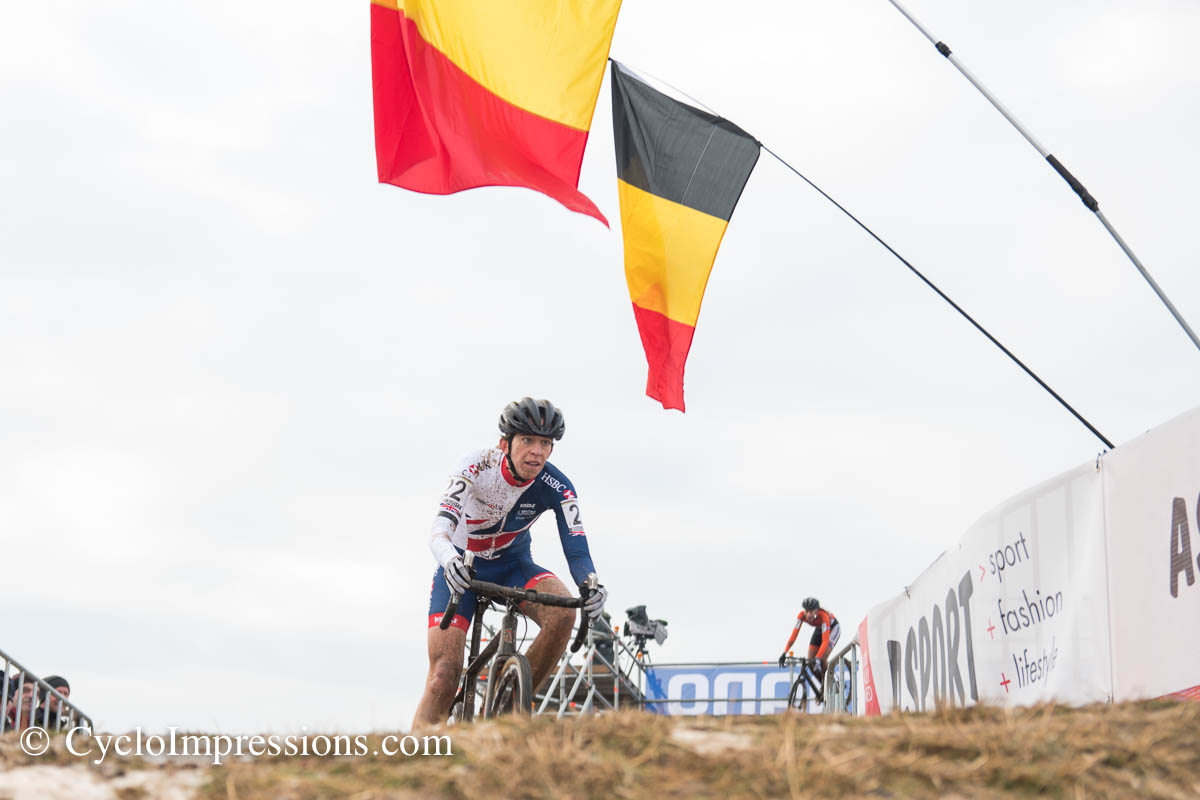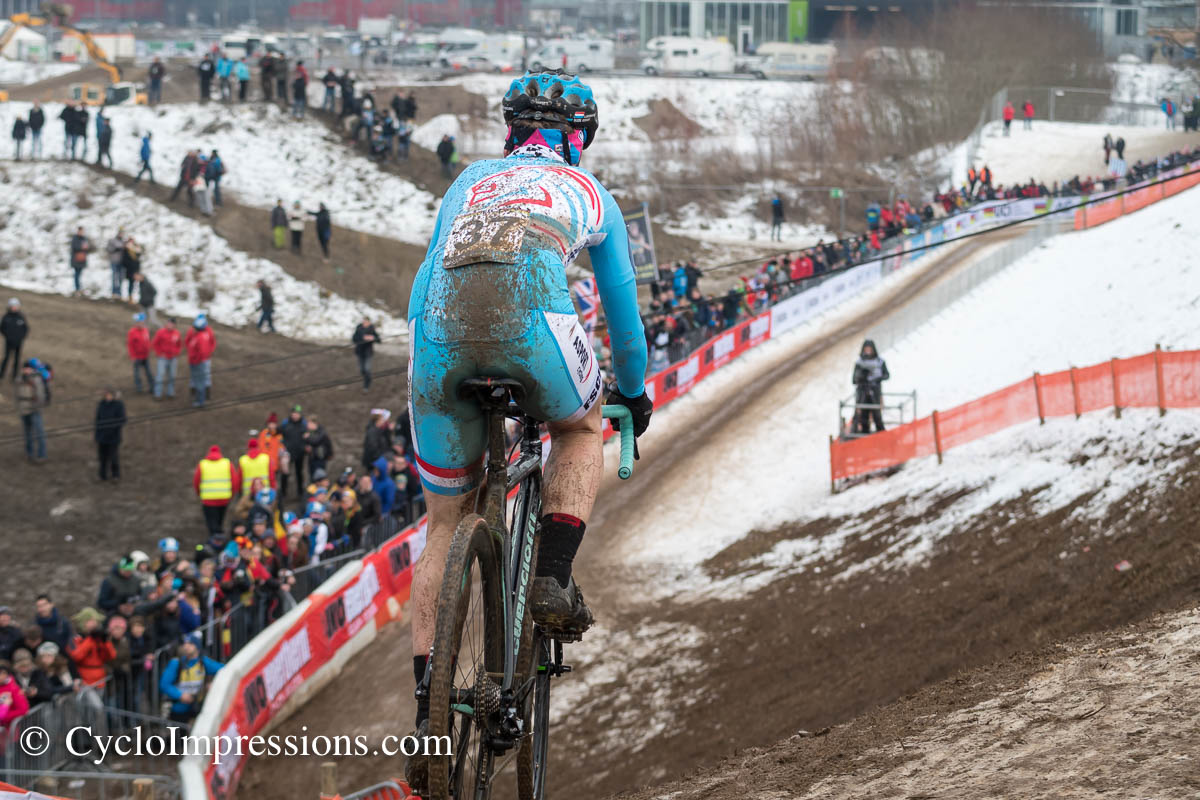 Galerie