Slip sliding away, that was the catchphrase for this years edition of the Hotondcross in RonseDuring the last year, the race in Ronse was the opener of the dvv verzekeringen troffee. Warm and dry weather conditions at that time were mostly responsible for fast races. But this year everything changed. Intensive and long during rainfalls before the races produced some deep and muddy conditions on the meadow of the Hotondarena. Nearly nobody should be safe not so slip away and touch the grounds.
Visit my galleries in the fotodesk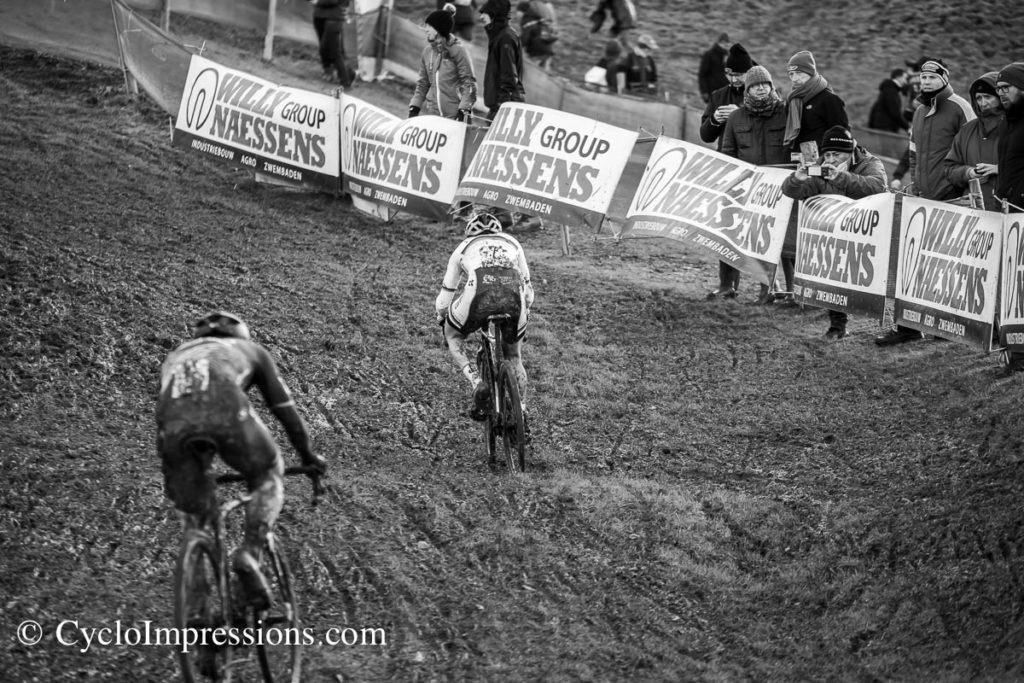 Ceylin Alvarado dominates the mudfeast
During the last two years this young dutch rider developed to be one of the best cyclocross riders in the world, beeing a real allrounder who is able to win in many different conditions. On thist deep and slippery track, Alvaraod showed once more that she is not only strong by means of condition but also technically skilled.
Right from the start, the reining european champion in the womens u23 took responsibility for the race and managed to gain an undisputed start to finish victory. Annemarie Worst fought strongly but was not able to really threaten Alvarado and therefore had to take comfort with the second place. The dutch dominance was completed with reigning european champion Yara Kastelijn who gathered the third spot on the podium.
Toon Aerts surprisingly strong
For more than a year the word was out: If Mathieu van der Poel is starting, he will take the win. But like any other series, this one had to come to an end at some time. Van der Poel had just finished a training camp perparing for the road races in spring. This might be the reason why he was missing his absolute dominance in cyclocross races on this very day. Right in the beginning it looked as if it would be a real duell between Van der Poel and the leader in the overall standings Eli Iserbyt. But very soon it became clear that the world champion had to face some problems. Small mistakes and some signs of tiredness showed that this would be someone elses day.
Reigning belgian champion Toon Aerts prooved that he is one of the best in this demanding muddy conditions and managed to take the flowers for the winner home. Eli Iserbyt was fighting like a little lion but was at no time able to keep the pace of Aerts and so he had to be satisfied with his second place, keeping his overall lead secure.Despite his problems Mathieu van der Poel managed to take the last remaining spot on the podium.
Impressions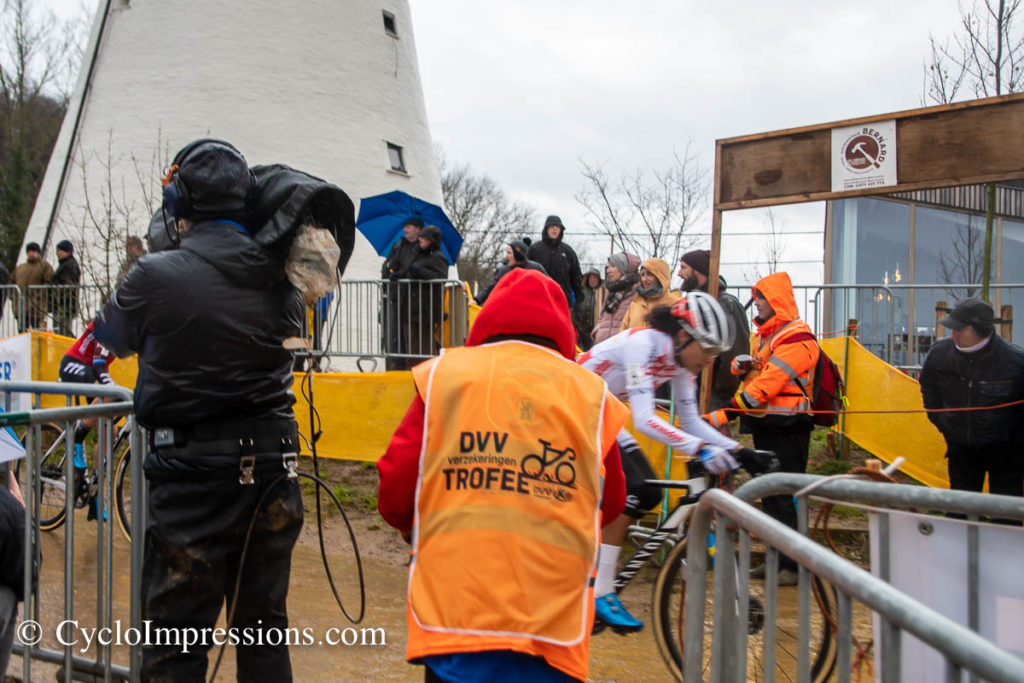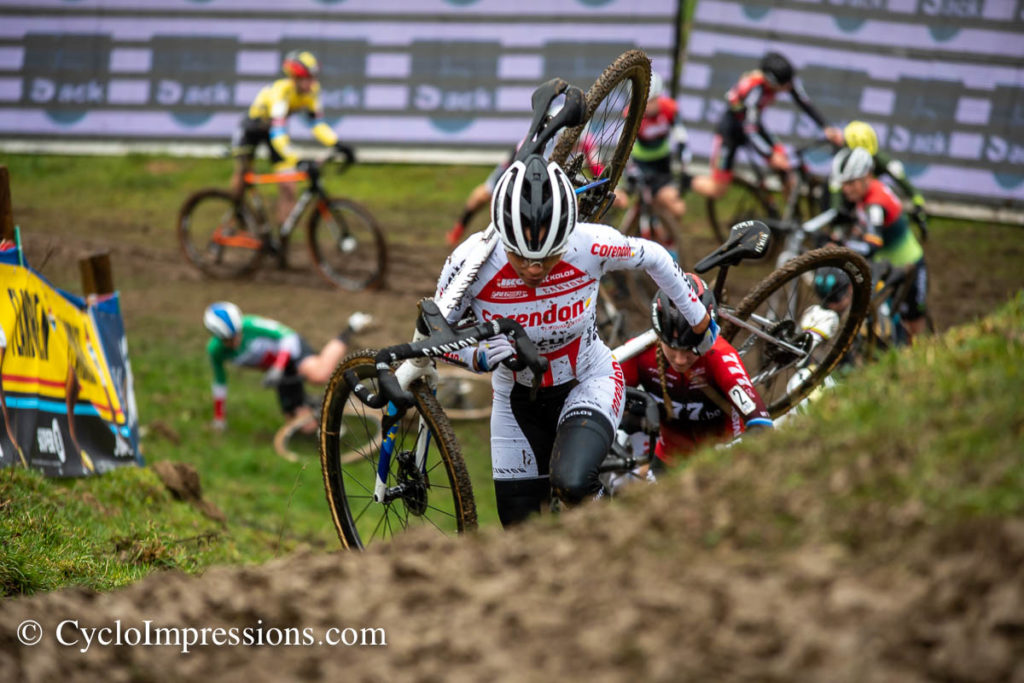 "<img< p="">'="" align="middle"></img<>