As every year, boxing day is celebrated in Belgium with a world cup race on the race track of Heusden-Zolder. And so this year thousands of spectators crowded into the belgian part of Limburg to experience the second world cup within five days in their country.
And what a difference this day should make to the dark, wet and muddy race in Namur. Icy temperatures, a slightly frozen course and bright sunshine awaited the athletes and spectators.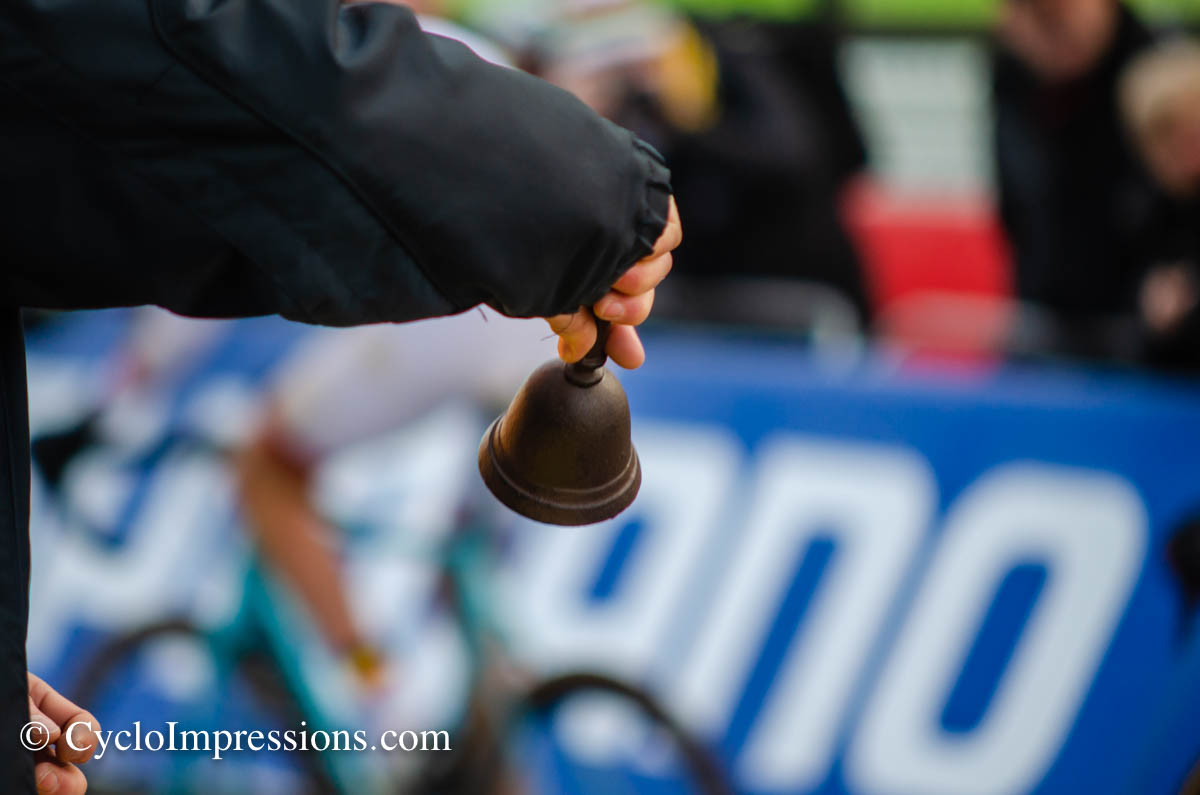 The dominator strikes again
In the beginning it looked as if the leader of the overall world cup, Toon Aerts, could help shape the race while Mathieu van der Poel had a rather reserved start. World champion Wout van Aert also had a good start and seemed to have good chances to be successful again at the location of his first world title, but a puncture on the first lap threw him far back.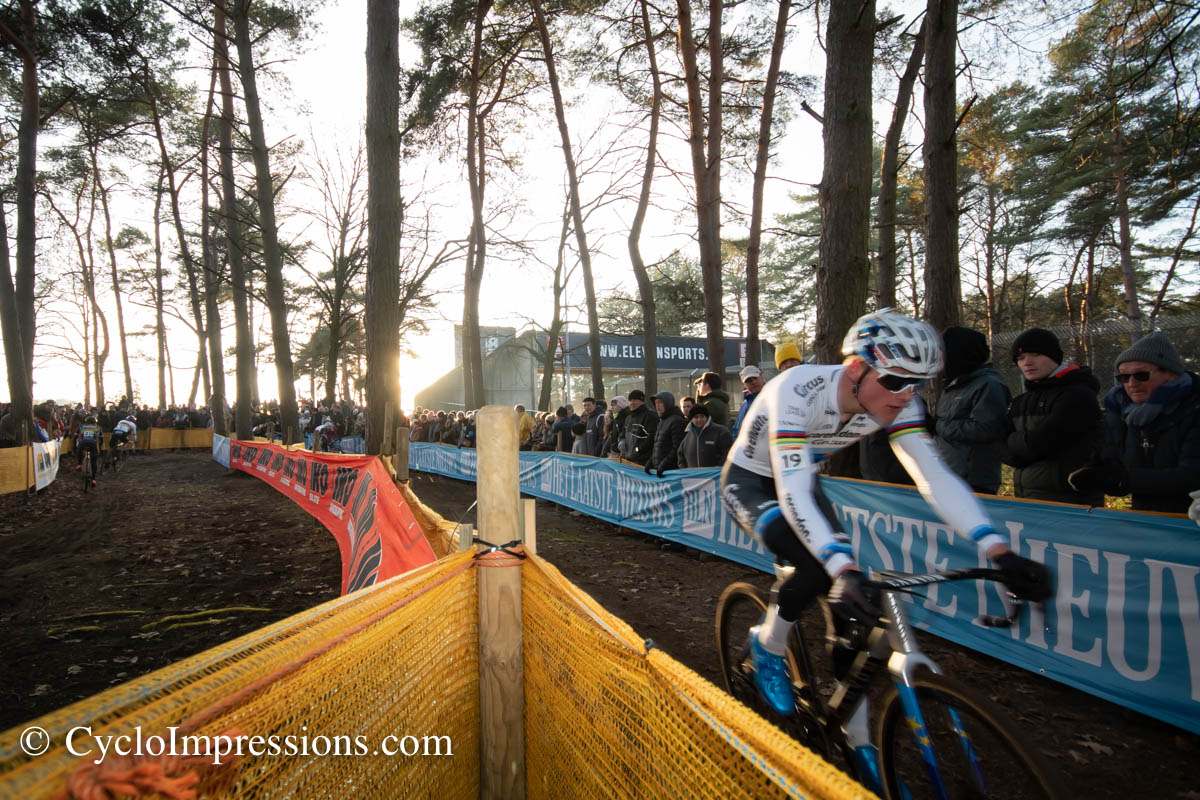 But in the third lap van der Poel, who had meanwhile worked his way to the lead, said goodbye to his rivals and once again started one of his fabulous solo races. World champion Wout van Aert, who showed a considerable will to fight after his puncture and was able to conquer second place on the podium with an incomparable race to catch up, nevertheless contested the race of the day. Toon Aerts only needed a third place to defend his lead in the overall World Cup.
Former World Champion Zdenek Stybar made his first appearance at the start of a cyclocross race in Zolder for the first time in a long period. Although he had to start from the ninth row of the grid, he was able to work his way up to 21st place.
Cross is dull ?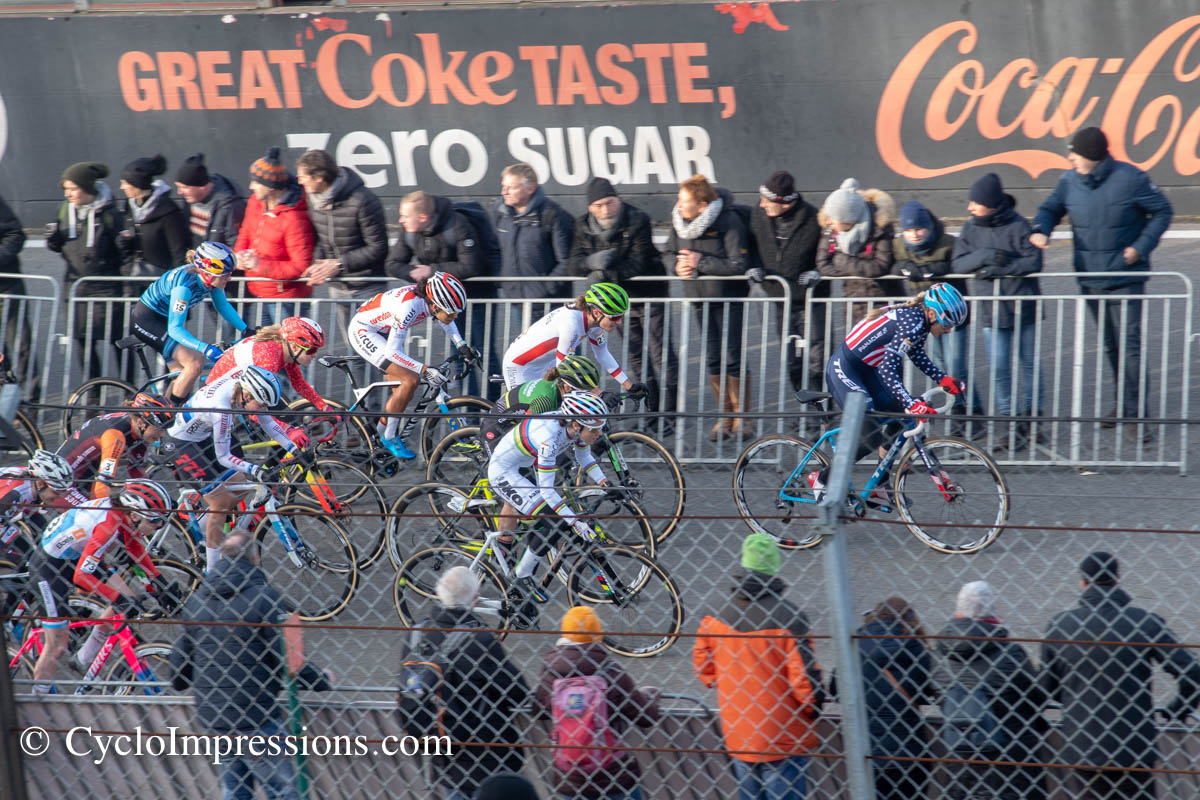 Some commentators complain that the dominance of Mathieu van der Poel makes the cross races a little bit dull. This may be true for the men's races, but while the races there are often decided after the second or third lap, the women's races provide the real excitement.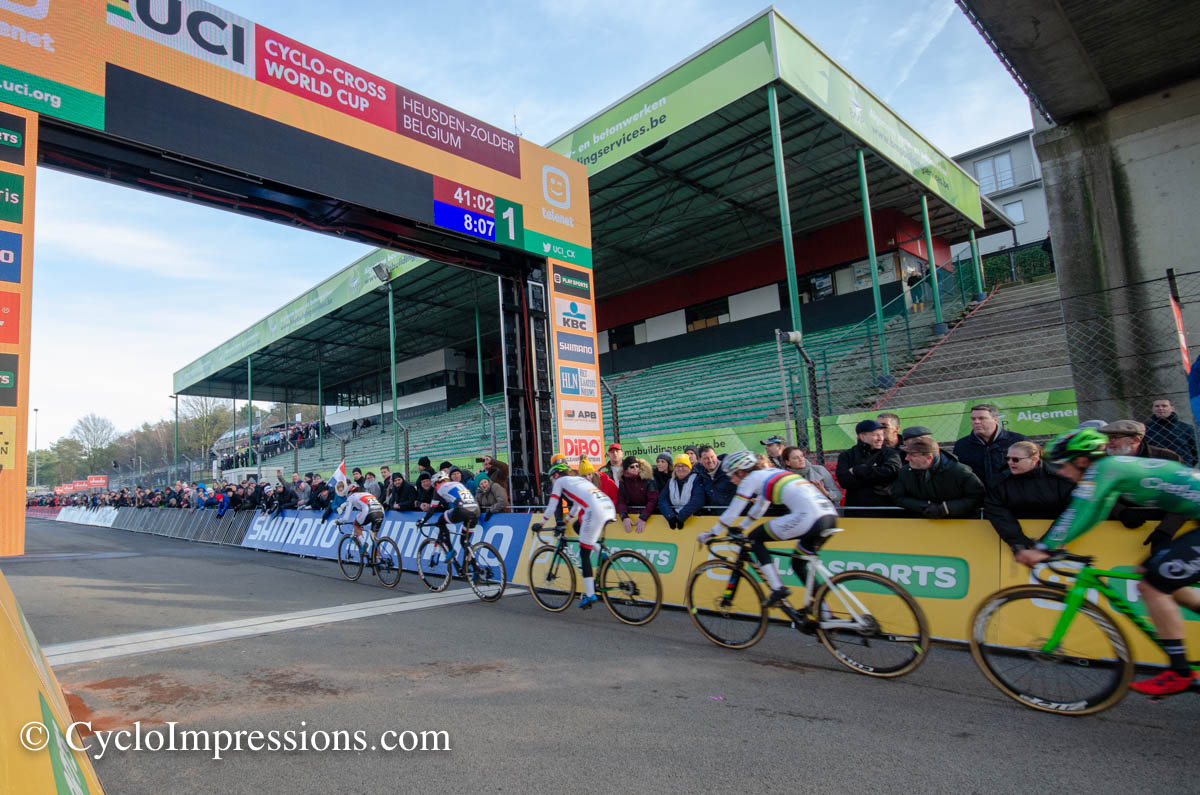 Also this year a group of six riders fought for victory until the last lap. In the end, the seven-time world champion Marianne Vos could once again claim victory and relegated the winner of Namur Lucinda Brand to second place in the finish sprint. Sanne Cant, whose form curve is now pointing upwards again, finished third.
Ceylin del Carmen Alvarado, who was able to race for victory for a long time, became the winner of the women's U23 and took the lead in the overall world cup in this category.
Impressions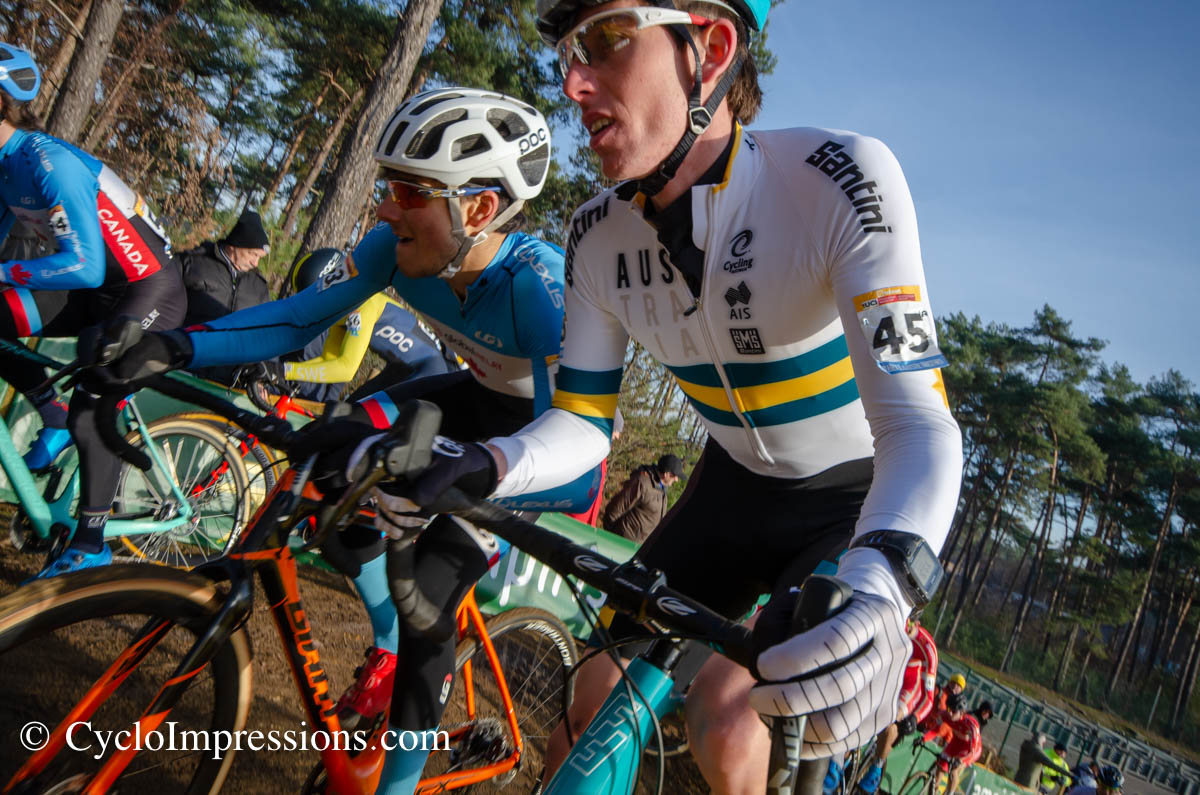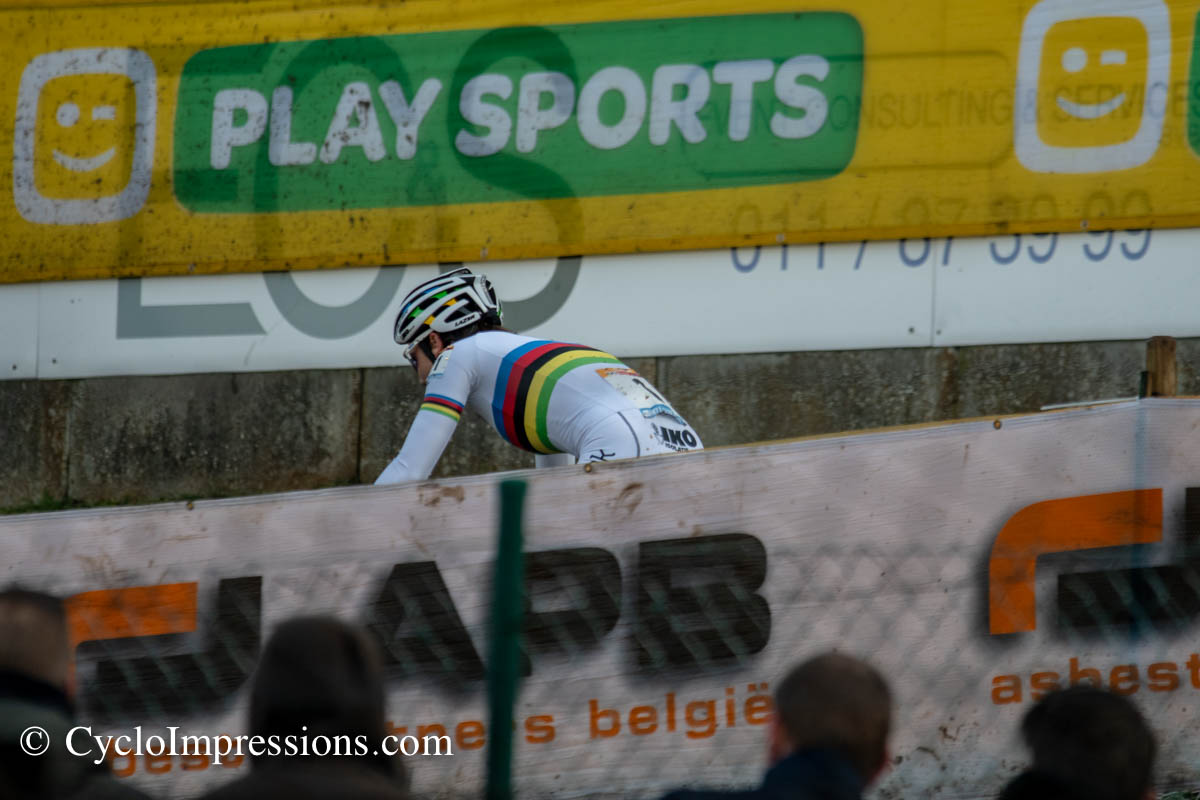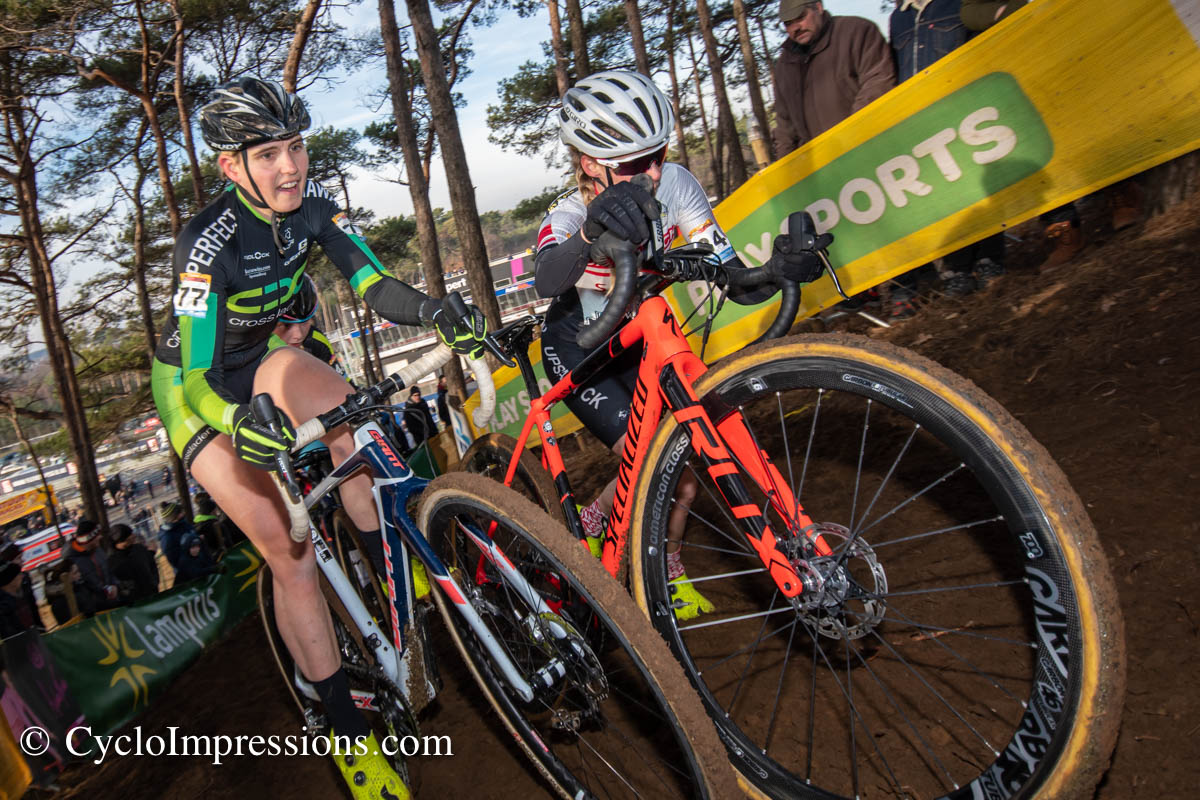 Gallery