When it comes to cycling the Kappelmuur in Geraardsbergen is one of the most famous places in Belgium  for sure. For a long time the two short but steep climbs have been the showstopper during the Tour of Flanders. During many years thousands of enthusiatisc cycling fans  joined in cheering up the heroes of the Ronde, but it was long ago that this place hosted a cyclocross race as well.
Revelation succeeded
It was Chris Mannaert, former TV reporter for the belgian TV station "vier" who managed to assemble a fine set of smaller independent cyclocross races under the label of "Brico Cross". By gaining television couverage in cooperation with vtm, Mannaerts succeded to create a fourthpromising new series in belgian cross.
For the first time since 1998 a race on the grounds of the small chapel in Geraardsbergen took off and formes the opener of this brand new series of races.
Normally the cyclocross season launches shortly after the road world championships. But this year everything is a bit different as the championships in Qatar are quite late. As the cyclocross calender in Belgium is quite packed, the only date beeing available for this new cyclocross ist mid-september. And so the cross elite assembled in Geraardsbergen facing some summerly temperatures. Fortunately the heat wave which ruled europe the days before had just finished.
Sanne Cant still undefeated
The race was much tighter as the european champion might have wished. In the beginning a trio consisting of Maud Kaptheijns, Laura Verdonshot and Sanne Cant seemed to control the race. After a short while Maud Kaptheijns could not keep up with the pace of Cant an Verdonshot and hat to let them go. It looked as if everything unfolded to a duell between the european champion and her young compatriot.
But Jolien Verschueren , who did not catch the best start as so often before managed to move up consistently and to close in to the leading couple.  Verdonschot had to pay tribute to the pace in the beginning and therfore the race unfolded to a thrilling sprint between Sanne Cant and Jolien Verschueren. At the end, Cant took the better end and added another win to her impressive palmares. Laura Verdonschot finished happily in third place.
Van Aert had to fight untill the end
He was the hot favourite. World champion Wout van Aert showed his strength allready during some road races in Summer. So everybody expected a strong and sovereign appearence of van Aert-
But it was young gun Michael Vanthourenhout who should produce a hard day in the office for van Aert. Right from the start the nephew of former cyclocross rider Sven Vanthourenhout took intiative and tried to get into command. When Vanhourenhout managed to put together a small but efficient breakaway with Laurens Sweeck and Tom Meeusen, it was up to van Aert himself to close the gap towards the leading bunch.
Those who thought that the time for another demonstation of van Aert's domination had come had not reckoned with Michael Vanthourenhout. The young rider from Brügge put a strong pressure on van Aert, and so a close fight kept going on until the last lap was on. Shortly after passing the material zone for the very last time, van Aert managed to gain a short gap and crossed the finishing line alone. Just behind Michael Vanthourenhout former belgian champion Klaas Vantornout who rode an unspectacular but consisten race gained the last spot on the podiu
---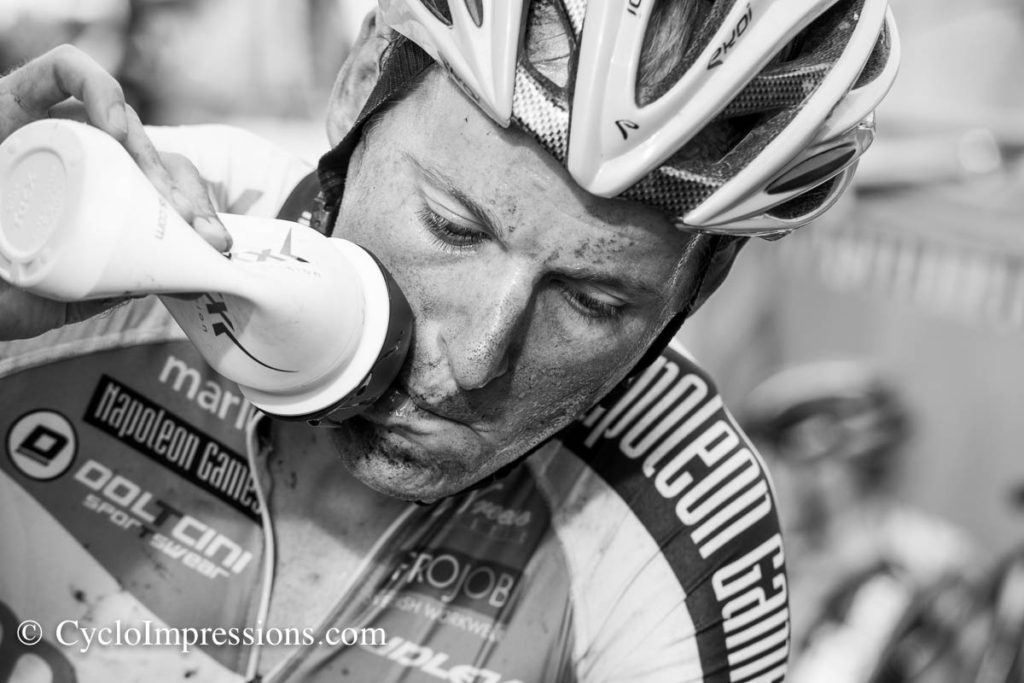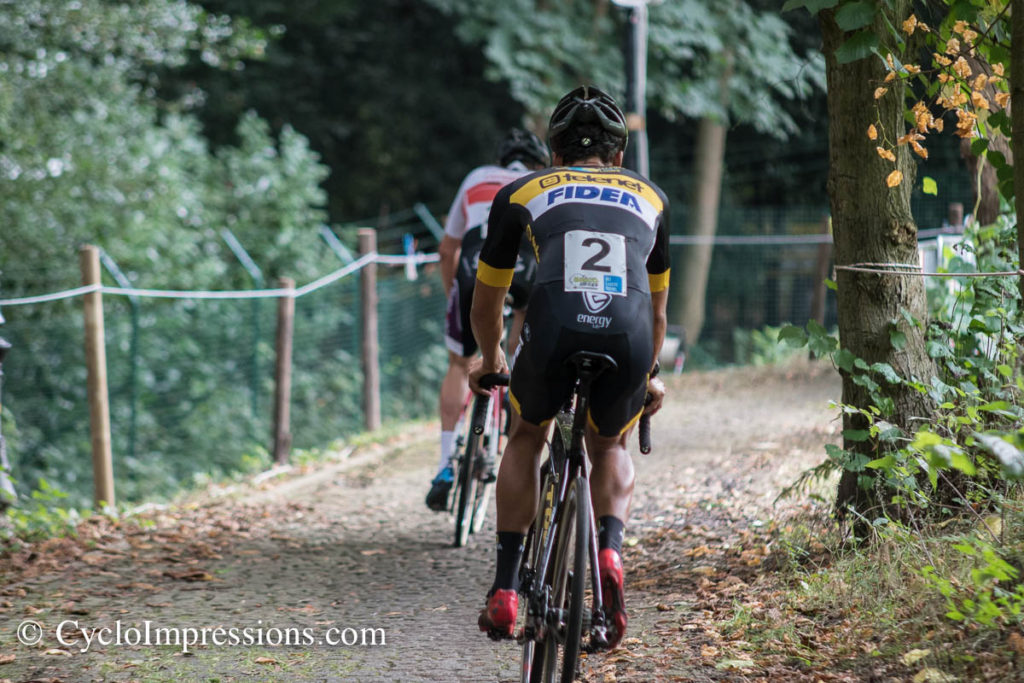 Gallerie
'/>