Artificial light, the end of the year feeling and top-class sport ensure that there is always a special atmosphere in Diegem.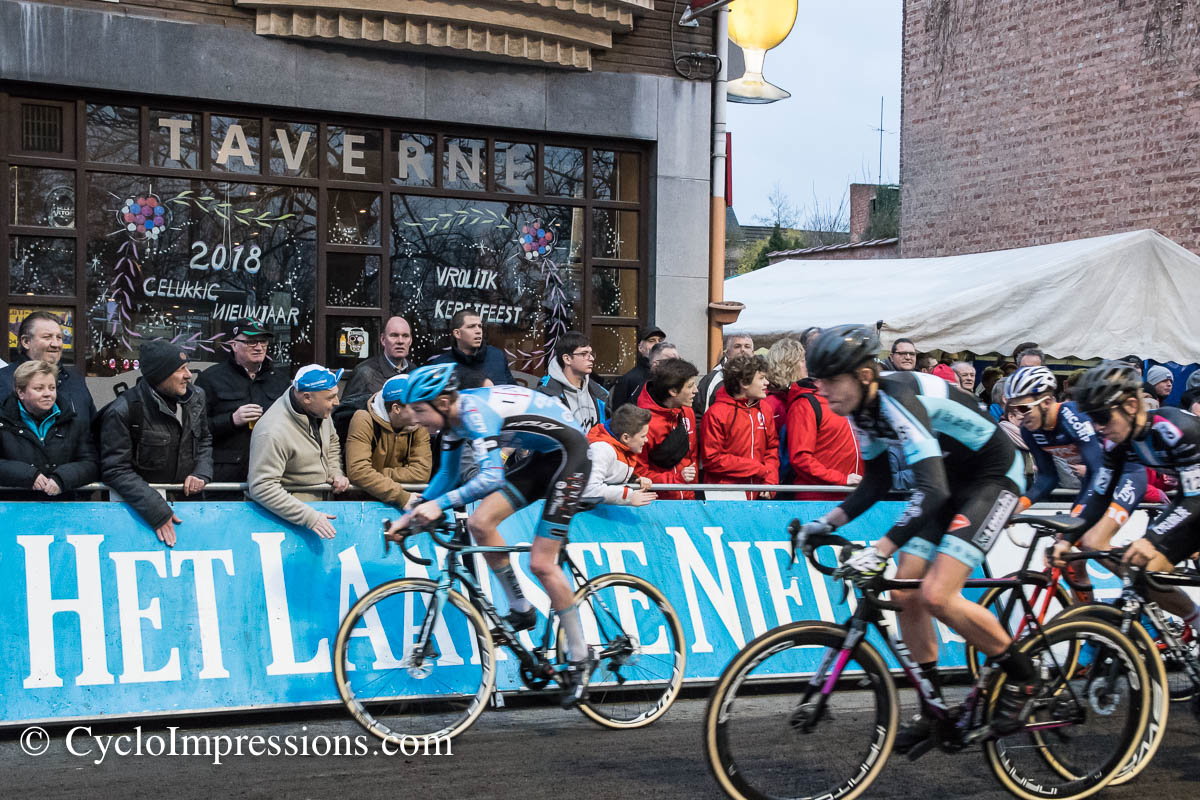 This race, which belongs to the super prestige, has been held in the evening hours under artificial light for several years now. Situated between the holidays, it attracts a large number of spectators, who normally do not visit cyclocross races. And so this mixture of fair and top-class sport ensures that Diegem is always a special highlight in the cyclocross calendar.
Business as usual for the favorites
Although all the favourites tried to make the races exciting by making small mistakes, there were hardly any major surprises. The Swiss European Champion Loris Roullier clearly won the junior competition against Dutchman Ryan Kamp and the overall leader Thomas Kopecky from the Czech Republic. In the U23 it was the British supertalent Thomas Pidcock who scored a safe victory ahead of the Dutchman Seven Wouters and the Belgian Thomas Joseph.
World champion Sanne Cant could secure the victory after an exciting competition with Pauline Ferrand Prevot from France and Maud Kaptheijns from the Netherlands. Ferrand Prevot finished second ahead of Maud Kaptheijns, who managed to regain a podium place after a period of difficulties.
You crash in the first lap, you have a flat tire the first lap, you get stuck in the running section. The race is over before it really started? This would certainly apply to everyone, unless you are called Mathieu van der Poel. In the third lap, the European champion had fought his way back to the front and dominated the race once again. In the end, after seven laps, the European champion was able to carry his bike triumphantly over the finish line with a lead of more than 30 seconds. He celebrated his farewell from Stephens in the same way as Sven Nys did a few years ago from Colnago.
Galery