It does not belong to a series having a GC, it is in the Netherlands but people come by the thousands. For the second time in the old fortified town of Hulst in the Dutch province of Zeeland, a race was held as part of the Brico Cross.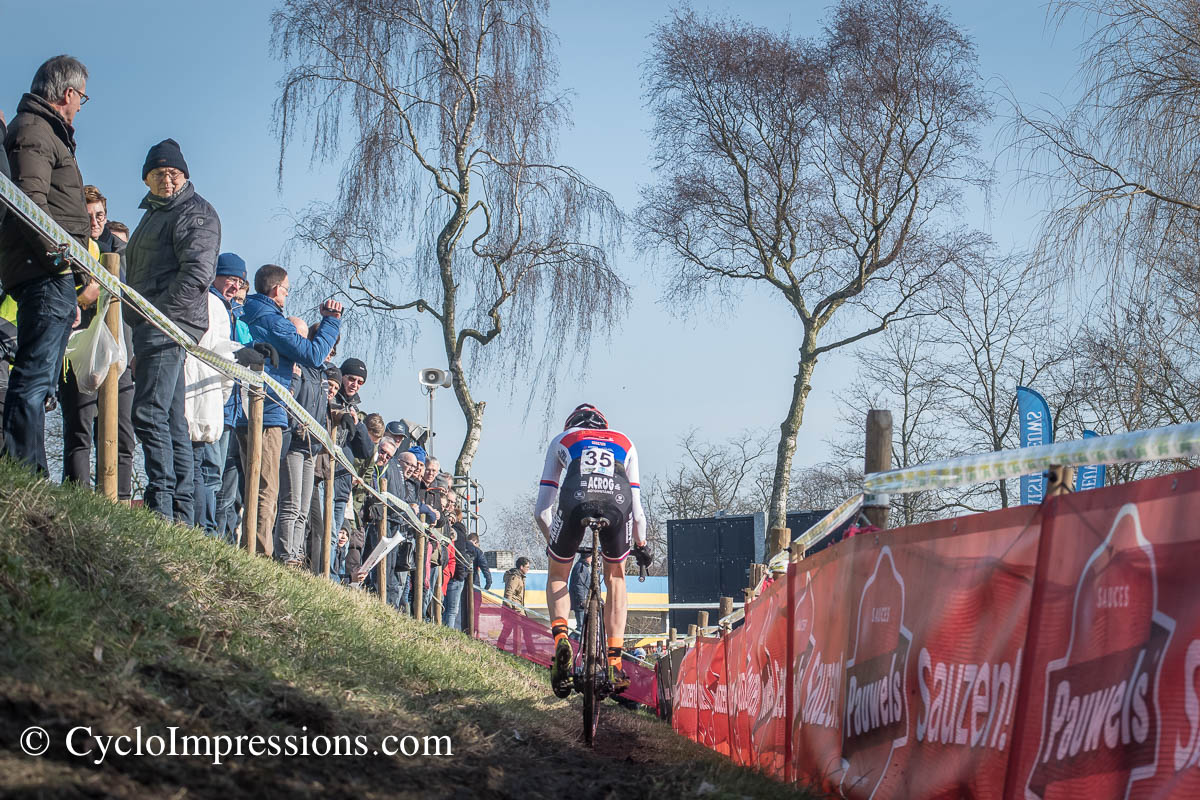 Already at the first edition of this race, the expectations of the organizers were clearly exceeded and more than ten thousand spectators lined the route along the fortress walls and the mill dike. So the track was adjusted this year to provide enough space for the spectators, and with now nearly fifteen thousand spectators a new record has been achieved.
It is also an almost ideal terrain for a cyclocross-race, from most places, the spectators can overlook large parts of the track. The track itself is varied, fast meadow passages alternate with offcumber sections and small toxic climbs. And then there are the climbing games, where already the spectator is inclined to ask for oxygen masks and a sherpa.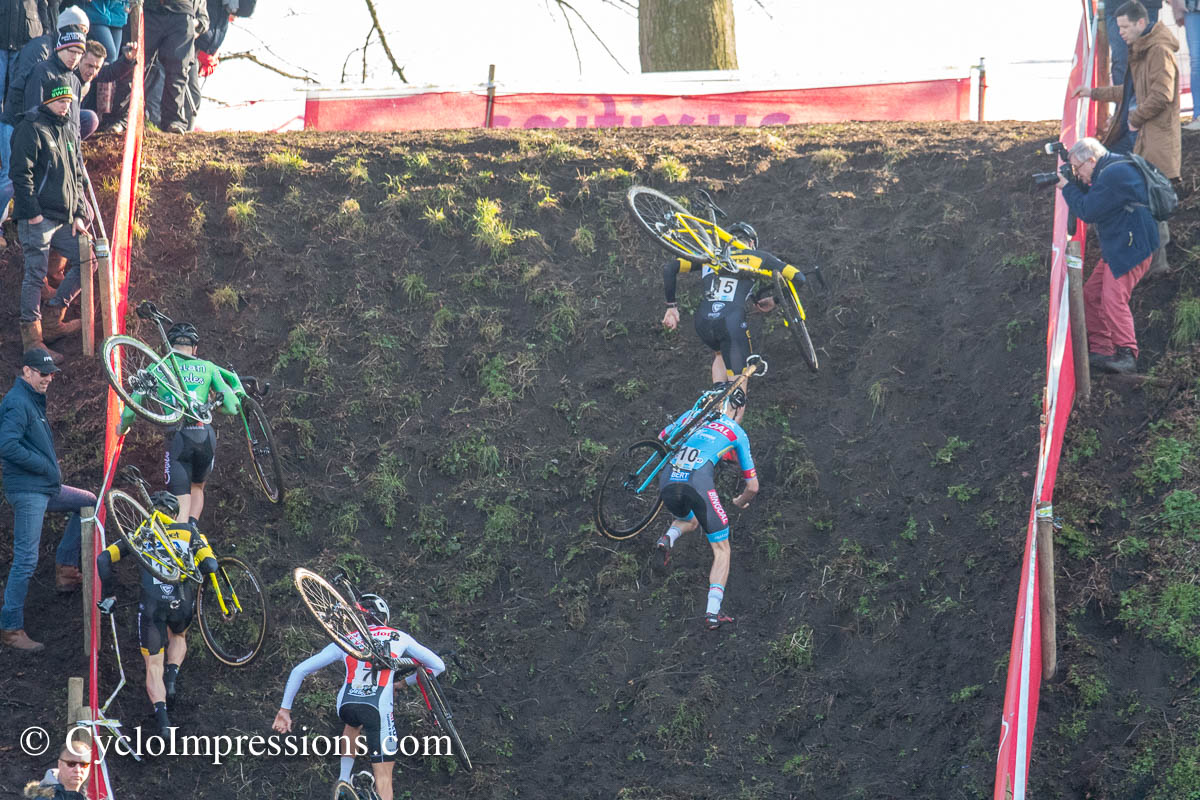 Mathieu van der Poel Writes History
The Dutch champion came to the starting grid with 29 victories on his account. With another victory he would be able to draw evqual with old champion Sven Nys, who managed 30 victories within one season in 2007 . Therefore van der Poel did everything he could to secure his thirtyth victory. At first he was able to break away from the rest together with his brother David. However, after David dropped back in the first round with a technical problem, Mathieu continued the race as a lone soloist and celebrated his 30th victory at the end. Behind him, Laurens Sweeck and Tom Meeussen were able to secure the remaining podium places.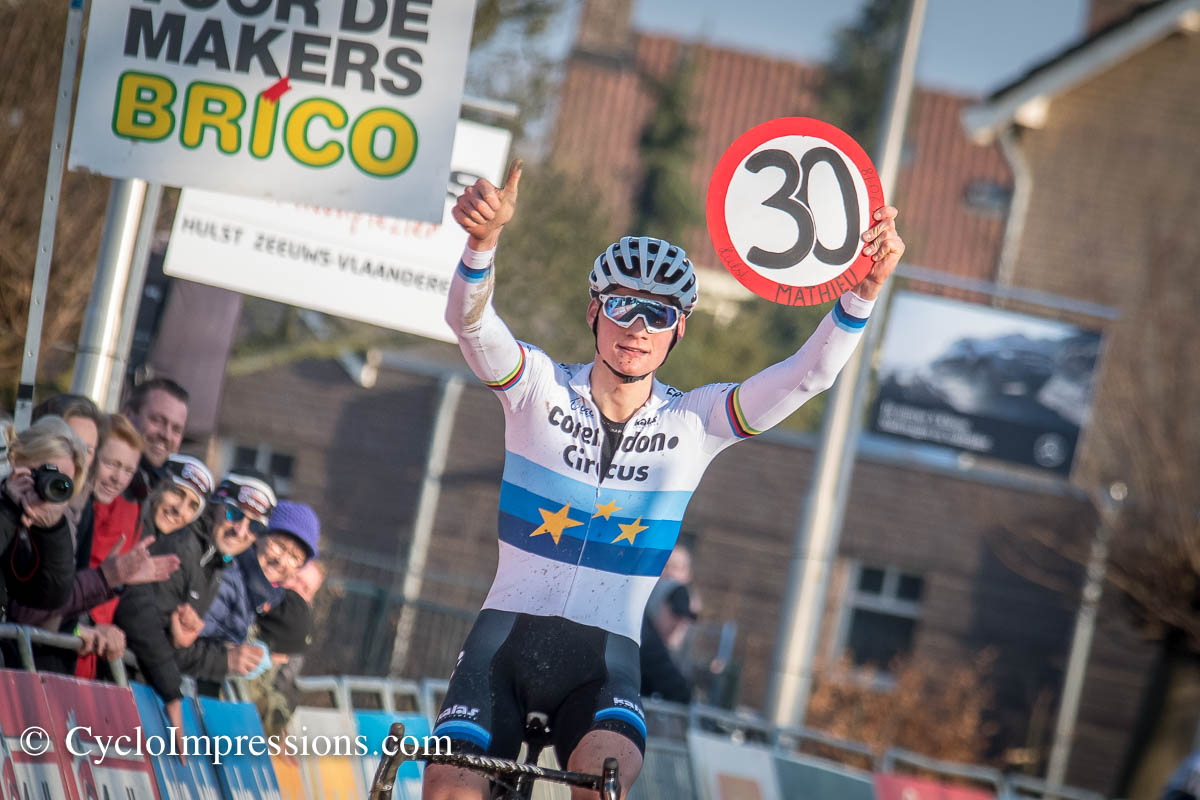 Laura Verdonschot was finally able to celebrate another victory in the women's event after a difficult season, ahead of Ellen van Loy and the dutch young talent Ceylin del Carmen Alvarado.
Impressions
Gallery