It has a long tradition that the international Sluijtingsprijs in Oostmalle concludes the cyclocross season. As usual most of the drivers met for the last race on the airfield. Only world champion Wout van Aert had already finished his season two weeks ago to start hist first spring classic at the "Omlop Het Niewsblad".
Nice and sunny but cold weather attracted many spectators who had come to cheer on their favourites for one last time. And as every year, there were also some active athletes who had the last race of their professional career. With Rob Peeters, who comes from neighbouring Mol and Klaas Vantornhout, two prominent representatives of their guild retired this year. Jens Adams, Thijs van Amerongen and Stijn Caluwe also took their leave of Crosspeloton on this day.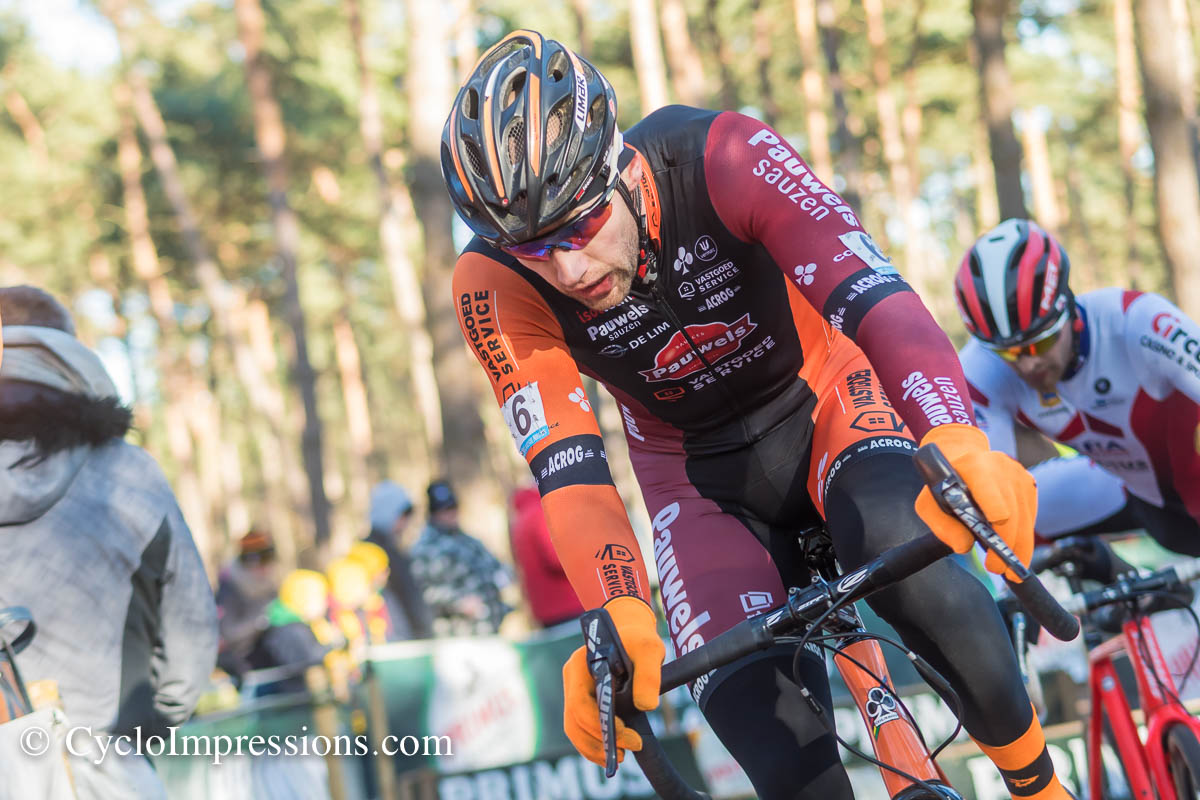 Mathieu van der Poel end his season with victory #32
Even in the last race of the season, there was no way to beat the European champion. Initially, Lars van der Haar took the initiative and tried to tear the peloton apart, but was unable to gain a decisive advantage. Mathieu van der Peol quickly took over the reins and tried to make an early decision, as so often this season. But Toon Aerts, Laurens Sweeck and some others didn't want to make it easy for the European champion. And so it took until well into the second half of the race before Mathieu van der Poel could take the lead and win another solo victory.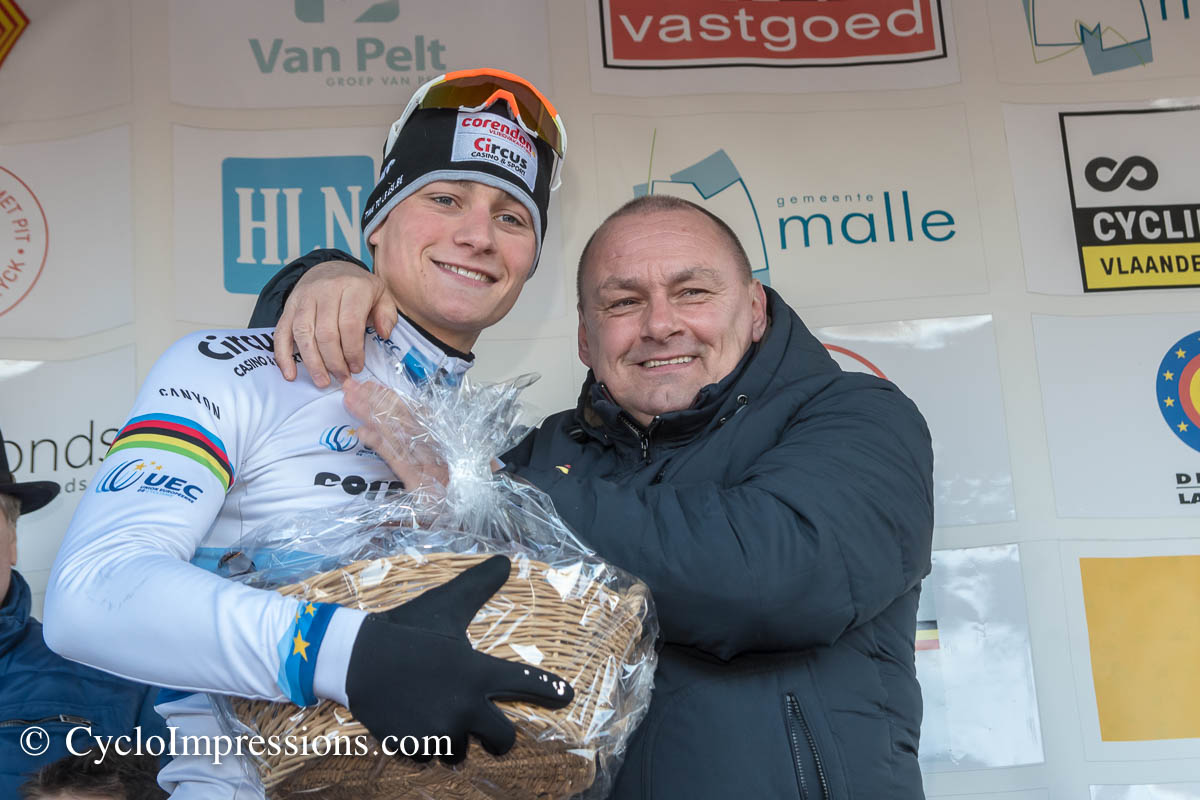 Laurens Sweeck, who showed another strong race, secured second place, ahead of David van der Poel and Lars van der Haar.
In the end, however, van der Poel was able to assert himself and celebrated his thirty-second victory of the season. With this victory he caught up with the previous record holders Roland Liboton and Erik de Vlaeminck, both of whom have 32 victories on their palmares in one season.
Double Victory for Crelan Charles
The last day of the race for world champion Sanne Cant didn't end well. In a fall, Cant injured her knee and had to end the race prematurely. This cleared the way for Loes Sels, who ended her season with an unexpected victory. Behind Sels, her team mate Maud Kaptheijns and former U23 world champion Annemarie Worst fought for the remaining podium places. In the end, Kaptheijns was able to break away from Worst and thus ensured a double victory for Crelan-Charles.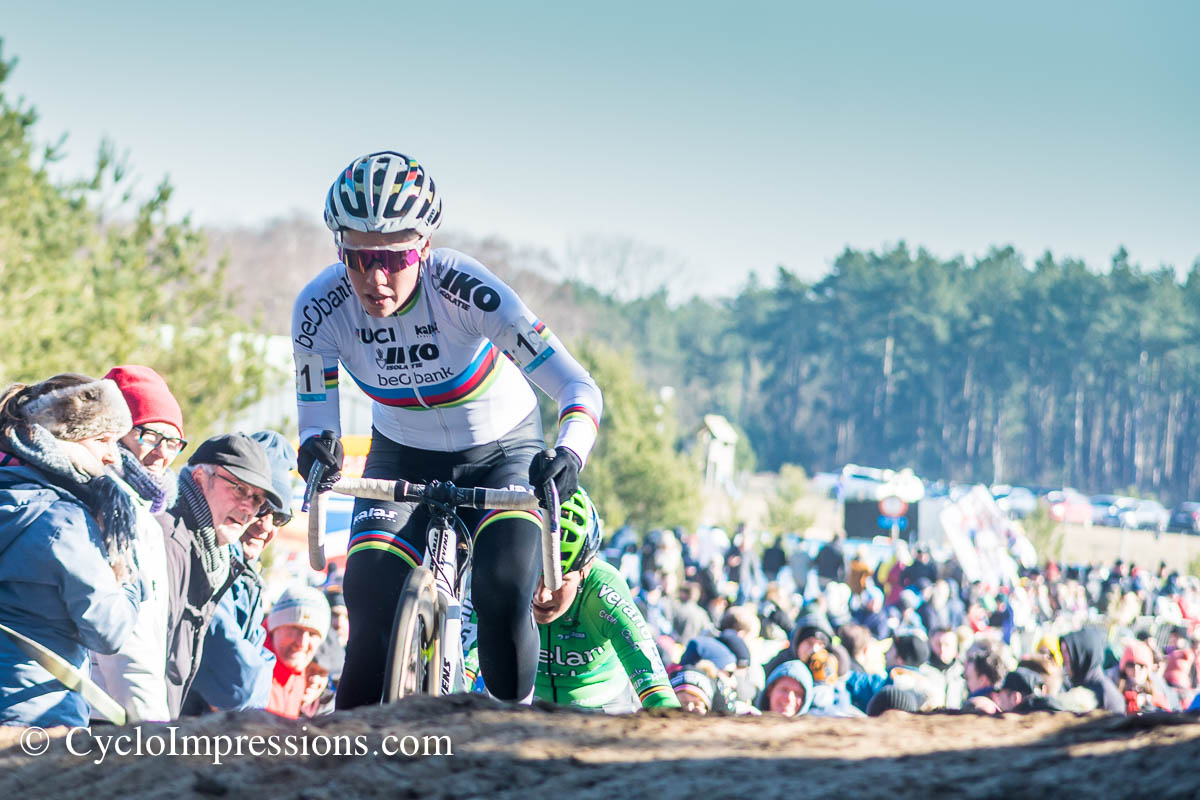 Belgian champion Thijs Aerts could look forward to a last victory in the championship jersey in the U23 before he has to compete with the elite next season. Behind Aerts, Adam Toupalik was able to secure the second place, his team mate Stijn Caluwe was third and with this podium place he set a point behind his racing career.
Impressions
Gallery