The last weeks of january are quite hectic. Two Worldcup races form the preliminary climax on the way to the world championships which is held on the first weekend in February. And traditionally, the GP Adrie van der Poel concludes the World Cup series as a final run in the brabantian city of Hoogerheide.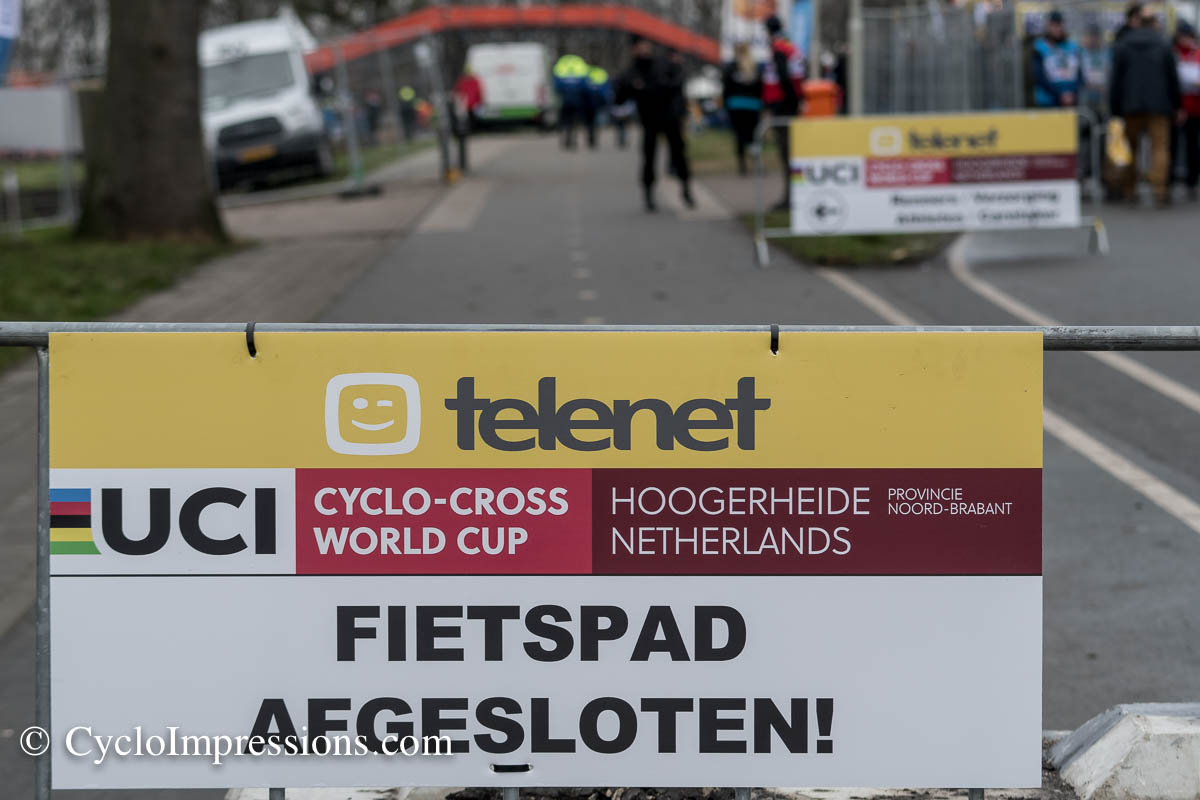 This year, dry and relatively warm weather awaited the participants, which was certainly not unheard of by many thanks due to the new sloping sections.
For the first time, the athletes had to cross a bridge at the end of the home straight, which led to a bigger traffic jam at every race.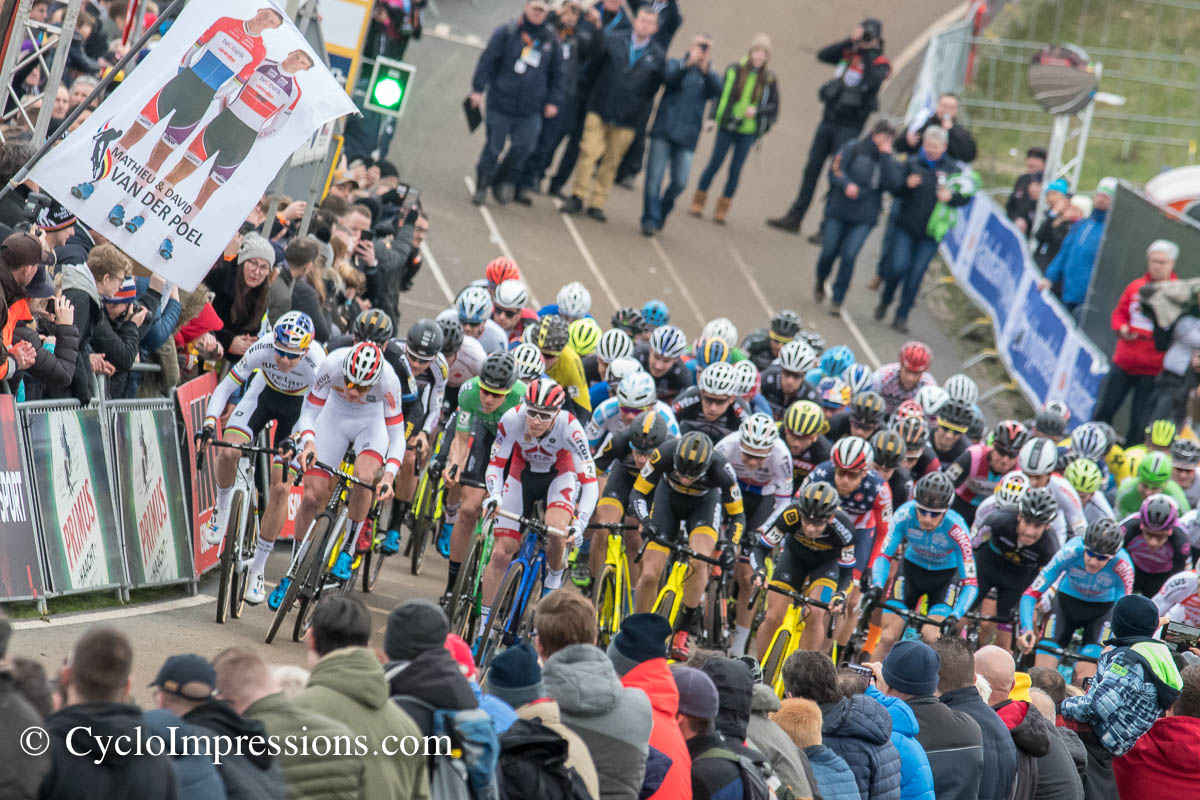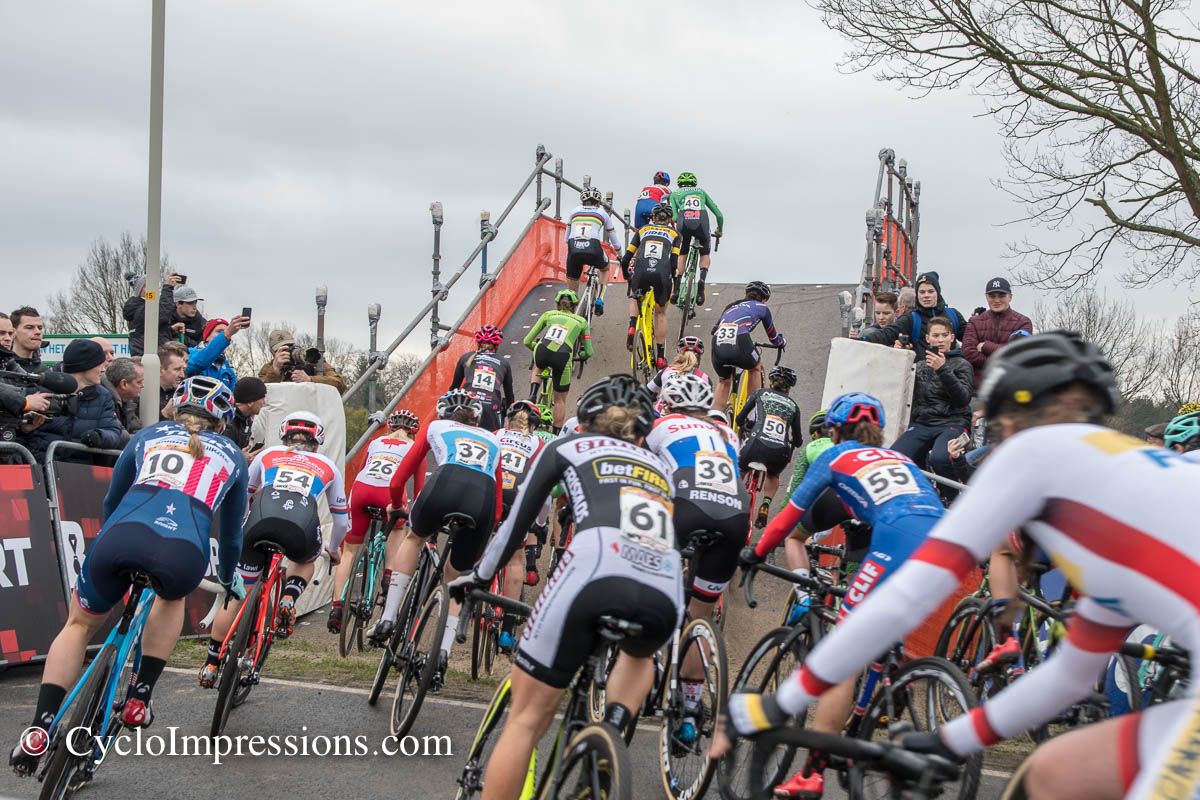 From a sporting point of view, there were few surprises, especially since the overall winners in most categories had already been determined before this race. And so it was no bigger problem than in the U23 the overall leader Tom Pidcock came down at the start.
Despite the crash, the British supertalent was able to capture second place behind with a fantastic race to catch up European champion Eli Iserbyt , while world champion Joris Nieuwenhuis was able to gain the remaing third place on the podium.
Another victory for Sanne Cant
Right from the start of the race the reigning world champion showed that she is in top form just in time for the world championships. While it looked like a duel between Cant and the Italian champion Eva Lechner in the beginning, Cant managed to set herself apart from her rival in the second half of the race and achieved a safe victory.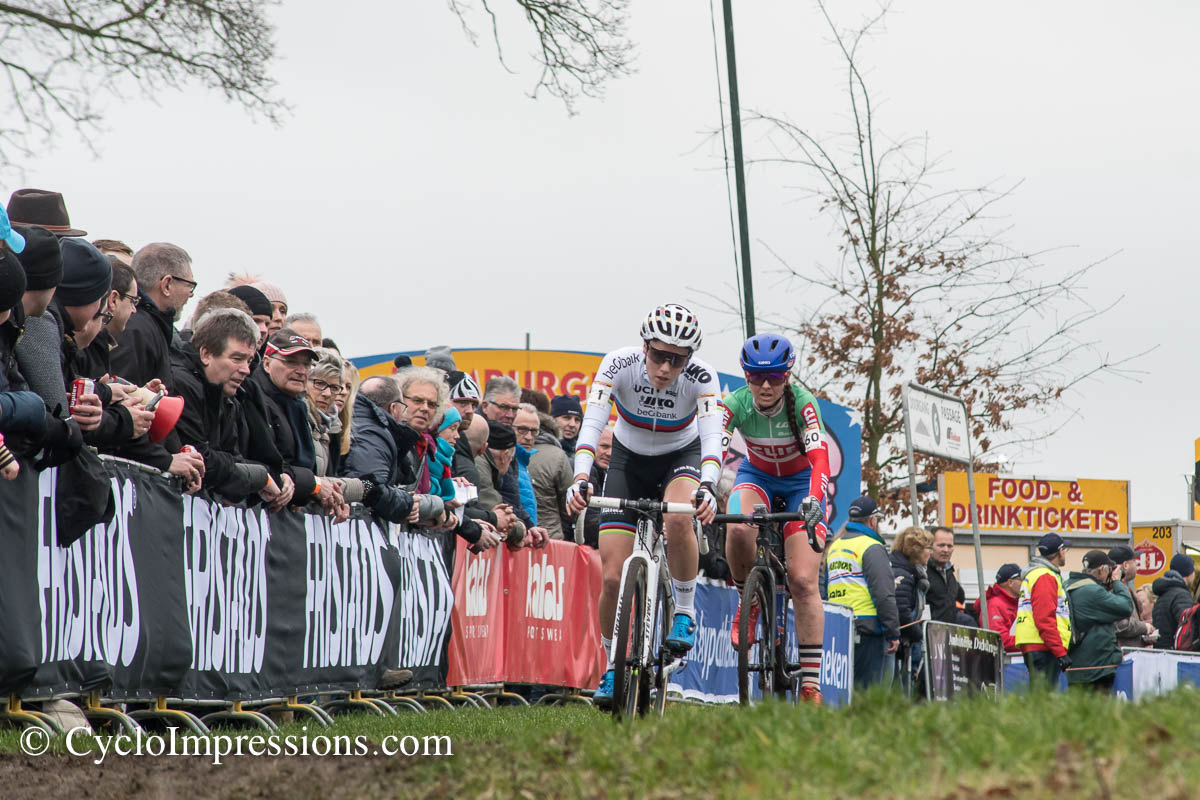 The women's race was overshadowed by the crash between Pauline Ferrand-Prevot and swiss mountain bike world champion Jolanda Neff. While Ferrand-Prevot got off relatively lightly with some bruises, the Swiss rider has to give up her participation in the world championship with a break of the elbow and the collarbone.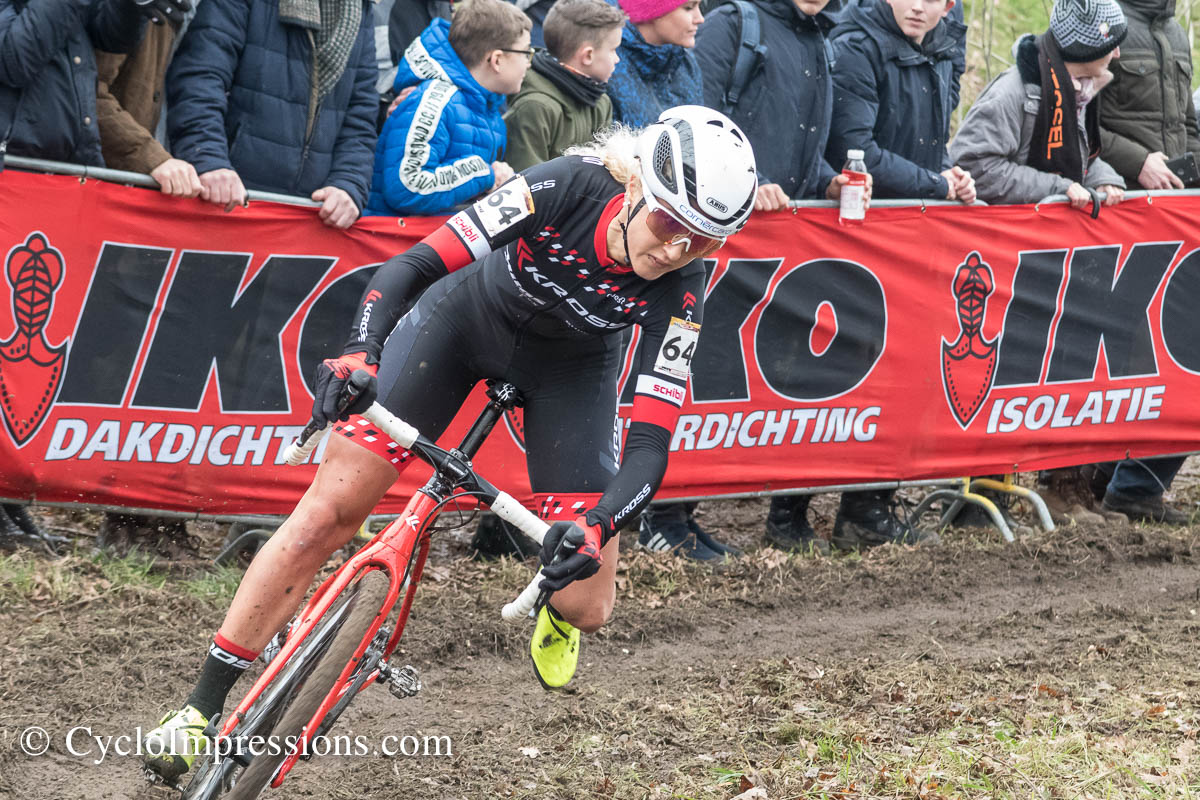 Mathieu van der Poel dominates at the Wall of Brabant
Right from the start, European champion Mathieu van der Poel left no doubt about his claim to stage another victory. The Dutchman took the lead on the start straight and was not to give it up until the finish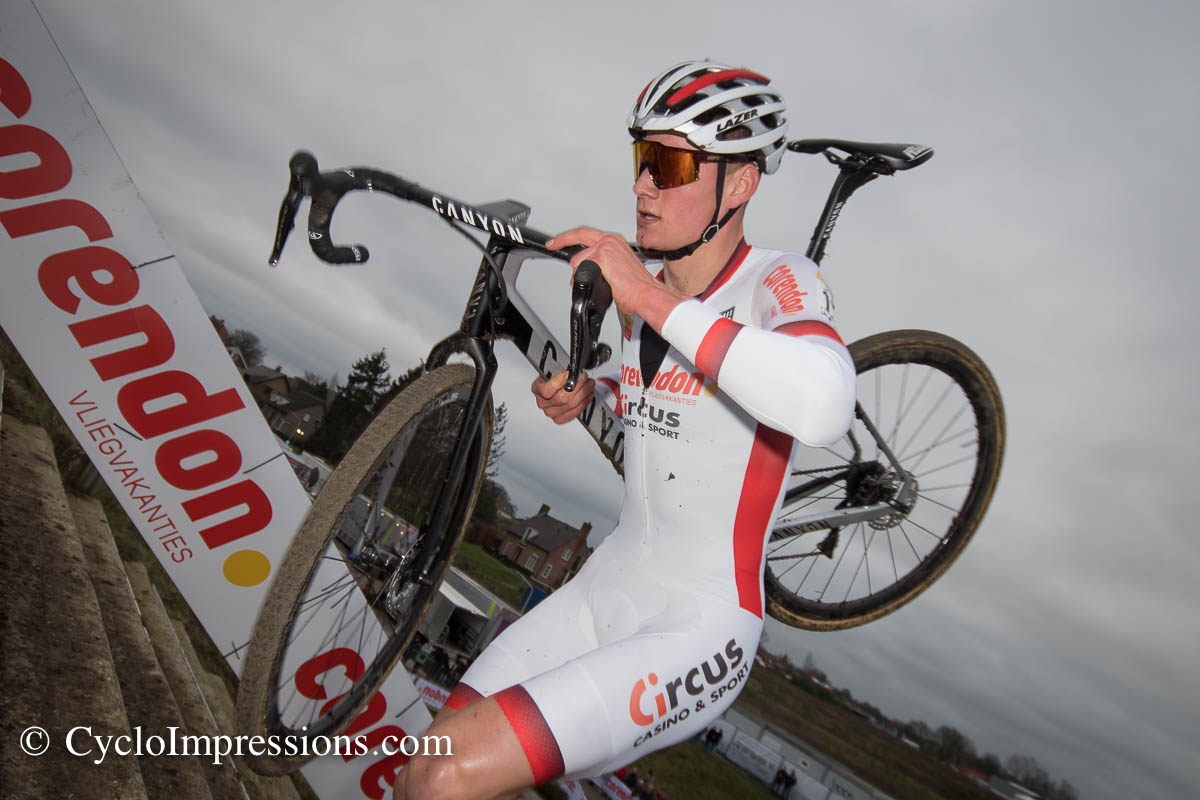 World champion Wout van Aert, who entered the race much worse in the starting phase, had to fight his way past some competitors before he could set out on the hunt for van der Poel. But even though van Aert came closer and closer to the Dutchman, it was only sufficient for a second place ahead of Michael van Thourenhout.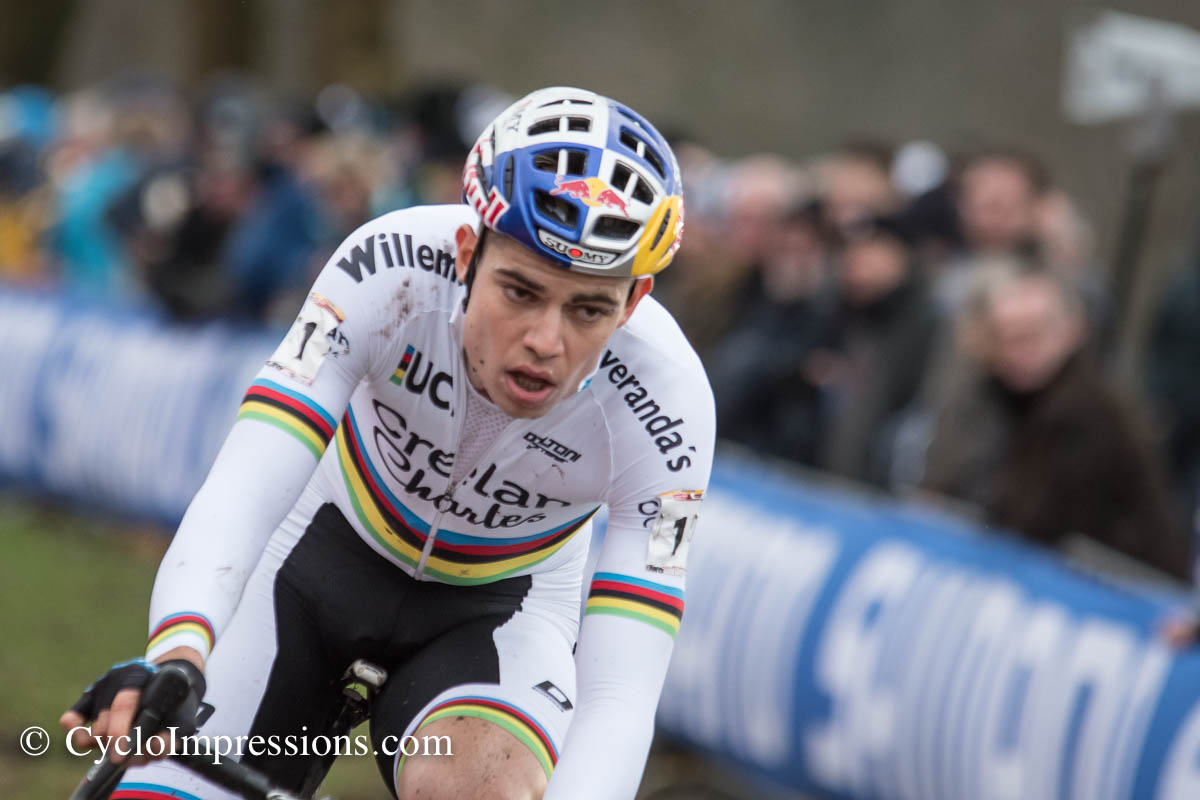 Impressions
Galery